We love to eat… though mostly snacks! Usually we eat breakfast, then snacks, then lunch, then snacks, then sometimes more snacks, then dinner, then a gummy, then sometimes candy and sometimes fruit. Wow what are Mommy and Daddy thinking? This post makes them seem like bad parents! But they're not of course.
-Kayli and Leia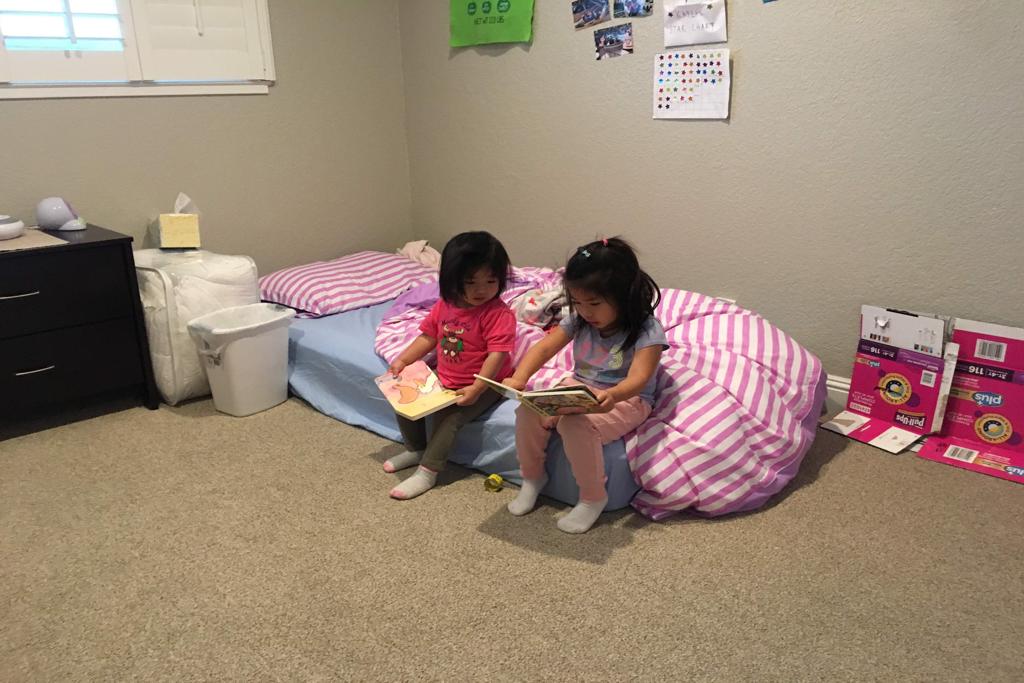 We are ridiculous at dinnertime!
And at breakfast time!